Skip to Content
Cal Men's Swimming wins NCAA Title!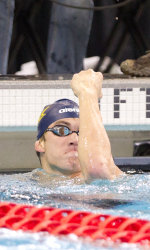 Apologies to the Men's team that this article was not published sooner!
The Cal Men's Swimming & Diving raced to their first NCAA Championship title since 1980! It was an awesome job done by all, and we are hoping to see some of our Bears make us proud in competitions to come. Way to go Bears!