Skip to Content
The Splash Learn to Swim Approach
We believe that learning to swim is like learning a language in that students benefit most from steady, consistent practice. Accordingly, we have built our program around our core belief in the power of Layers, Repetition, and Fun. In line with this philosophy, we are proud to offer small class sizes and weekly, year-round lessons to children, ages six months and up.
Our classes are broken down into specific levels, called Ribbon Levels, to ensure appropriate placement of each child per their water experience. We also offer Water Baby classes for children under three years of age and their parent or caregiver.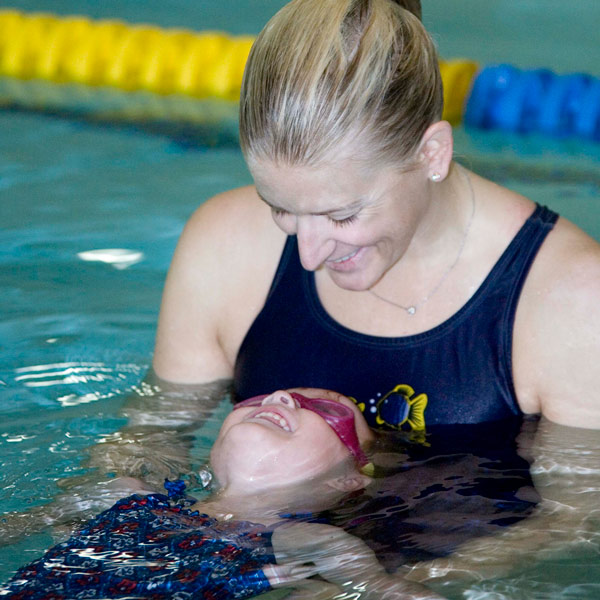 Optimal Student-Teacher Ratios
Student-teacher ratios are set at four to one, the only exception being the Water Baby classes, in which six caregiver-child pairs are assigned to one instructor.
We also teach our classes in a progressive manner. What this means for your child is that once the learning process begins, we keep the momentum moving forward by allowing the class level to evolve with the students. We do not break our classes down into sessions at Splash Swim School. Our students can earn their next ribbon at any time. Therefore, your child's learning will not stall while waiting for a session to end. In addition, it has been our experience that when one child earns a new ribbon, the other students in that child's class are inspired to do the same, which also contributes to the overall pace of the class.

Get Started with Swimming Lessons Today at Splash Swim School