Skip to Content
Family Swim
Missed a class? Want a way for your kids to burn some extra energy? Join us for Family Swim!
Currently enrolled students and their families can come and enjoy the pool during one of our Family Swim times. Splash staff will check everyone in and be available to answer questions you may have about our swim program. Exact schedule varies by location and season. Please see the Calendar for specific dates, or call the office for more information.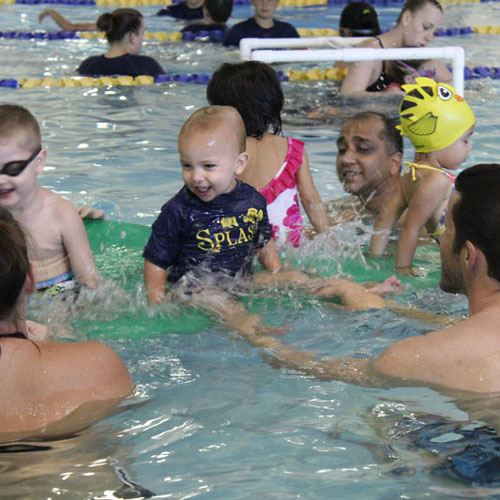 Additional Information
Cost: $10 per person (max $35 per family)
Due to limited availability, family swim is for current Splash families only and advance reservations are recommended. If you cannot attend a Family Swim time that you have reserved, notify us by 9:00 AM the day of, and we will be happy to roll over your reservation to the next available Family Swim event.
Any unenrolled siblings may find the Family Swim Release here.

Get Started with Swimming Lessons Today at Splash Swim School