Skip to Content
Learn to Swim (3+ years)
Our learn-to-swim classes are broken down into specific levels, called Ribbon Levels, to ensure appropriate placement of each child per their water experience and age. Each ribbon color represents a specific set of skills that a child has accomplished or is working towards. Classes are organized by the current ribbon level of the students. For example, a Yellow class has Yellow students who are working toward their Green ribbons. Class levels also evolve with the students, so progress is always moving forward. Ribbon Level classes run for thirty minutes, once-per-week, and the group lessons, our most popular program offering, have student-teacher ratios of 4:1.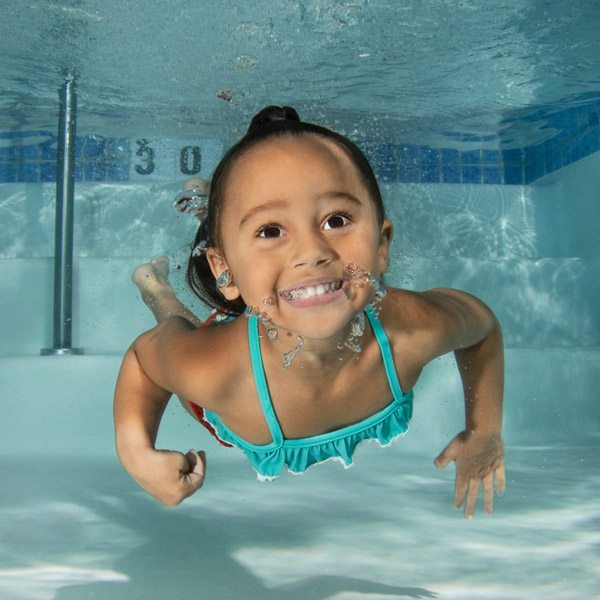 Class Information
Tuition
Group: $145 per month
Semi-Private: $198 per month
Private: $298 per month
As a special note, the first two ribbons in our program, Pink and Rainbow, reward attitude and adjustment both to the water, as well as to swim class in general. These ribbons are designed to give your beginner swimmer the positive reinforcement he or she may need to get his or her swim skills off to a good start. For example, students enrolled into a Pink class will be awarded a Pink ribbon on their very first day, just for getting into the water and participating in class without a parent. Even if a child cries, we see this as a small, but important step towards the greater accomplishment of learning to swim, and we want the student to see that as well! All other ribbons (Yellow and above) are awarded upon mastery of physical skills in the water. We want our students to be excited and proud of their swim lessons!
*Semi-private and private classes are available by special request. Please contact the front desk for more details.

Get Started with Swimming Lessons Today at Splash Swim School