Skip to Content
NEWS SPLASH: Swim School to Open in Walnut Creek!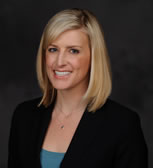 Splash Swim School, a leader in indoor swim lessons for babies and children, is pleased to announce the groundbreaking of their second East Bay location in Walnut Creek, California.
"I am thrilled that we were able to respond to requests for a Splash location in Walnut Creek," said Liz Claytor, owner, and director of Splash Swim School. "With the addition of a second school, we will be bringing our indoor, year-round swim program to a new market," continued Claytor. "We found a wonderful Walnut Creek location in the North Main corridor, and we are very excited to be breaking ground."
Splash Swim School anticipates the state-of-the-art Walnut Creek location to open in mid-June, 2012. The indoor pool facility, with water heated to 92 degrees, is specially designed to create an optimal learning environment. As with all Splash Swim Schools, the company will continue its 4 to 1 student/teacher ratio, with an additional instructor on deck at all times. Additionally, the Walnut Creek Splash Swim School will offer off-street parking and easy freeway access.
Claytor is a working mother herself, with a seventeen-month-old son. "As a business owner and mother, I know what it's like to drive from work to daycare or home with a million 'to-do' items running through your head," added Claytor. "At Splash, we provide an opportunity to take a break from your busy day and have an enriching experience with your child."
Those interested in keeping tabs on progress with the new location are encouraged to visit the New Location Web page and sign up to receive monthly updates.